Manufacturers of Carbon Steel Valves – 100% Leak Proof & Tested Valves | ASME B16.25 Carbon Steel Valves – ASTM A105/N, A216 WCB/WCC, A350 LF2, A352 LCB, LCC
We are manufacturers of all types of carbon steel valves in sizes range of 1/4″ through 2″ in straight and angle type. Carbon steel valves are made from a variety of materials.
A valve is a device that regulates, directs or controls the flow of a fluid (gases, liquids, fluidized solids, or slurries) by opening, closing, or partially obstructing various passageways. Valves are technically fittings, but are usually discussed as a separate category. In an open valve, fluid flows in a direction from higher pressure to lower pressure. Valves are essential components of a piping system that conveys liquids, gases, vapors, slurries etc.
To meet various requirements for corrosion resistant or strength, we can offer carbon steel valves with further treatment such as heating, black oxide, zinc coating, hot dipper galvanizing, black zinc coating, brass coating, nickel and chrome plating, etc.
We are manufacturing carbon steel valves by following a stringent quality control program and standards which assure good surface and close dimensional tolerances. We are a global industry leading provider of carbon steel, alloy steel and stainless steel valves and have obtained ASME Quality and ISO 9001:2015 Certifications.
All our carbon steel valves and other products are supplied with 3.1 specific test certificates, according to EN 10204. Certification according to 3.2 can be agreed at the time of ordering. Metallica makes it easy for you to source top quality stainless steel valves at the lowest prices.
Our complete product range of instrumentation carbon steel valves and tube fittings include Carbon Steel Pressure Gauge, Carbon Steel Snubbers, Carbon Steel Gauge Cock Gate, Carbon Steel Globe, Carbon Steel Check, Carbon Steel Butterfly, Carbon Steel Ball Valves, Carbon Steel Diaphragm Valve, Carbon Steel Needle Valves, Carbon Steel Syphon ( Q Type, U Type, O Type) and Carbon Steel Pipe Fittings.
Carbon Steel Valves Specifications, Stock & Production Range
| | |
| --- | --- |
| Product | Carbon Steel Valves |
| Standards | API 598/BS EN 12266-1, ASME B 16.10,Sizes available on request API 600/BS1414, 1/8 to 1", ASME B 16.34, ASME B 16.5,ASME B 16.25, ASTM A105/A105N, ASTM A216 WCB/WCC, ASTM A350 LF2, ASTM A352 LCB, LCC |
| Sizes | Sizes available on request, 1/8 to 1" |
| Working Pressure | Valves are also available which could handle higher pressure, Up to 6000 PSIG |
| End Connection | BSPT, Male and Female NPT, Male to Female, Socket Weld (SW) or Dual Ferrule Tube Connections, Female to Female |
| Temperature Rating | (232C)/Grafoil 700 F(371C), PTFE 450F |
| Pressure rating | 150#, 300#, 600#, 800#, 1500# |
| Operating Mechanisms | Outside Screw & Yoke, Rising Stem, Non Rising Stem |
Email Us on info@metallicametals.com for best prices on various types of Carbon Steel Valves.
Equivalent Grades of Carbon Steel
Forged Valves
ASTM A105/A105M – Standard Specification for Carbon Steel Forgings for Piping Applications
ASTM A106- Standard Specification for Seamless Carbon Steel Pipe for High-Temperature Service
Cast Valves
ASTM A216 WCB/WCC – Standard Specification for Steel Castings, Carbon, Suitable for Fusion Welding, for High-Temperature Service
ASTM A350 LF2 – Standard Specification for general Carbon steel usually supplied in the Normalised, Normalised and Tempered or
Quench and Tempered condition.
ASTM A352 LCB, LCC – Standard Specification for Steel Castings, Ferritic and Martensitic, for Pressure-Containing Parts, Suitable for Low-Temperature Service
| | | |
| --- | --- | --- |
| | Forged Steel | Equivalent Cast Steel |
| Carbon Steel | A181-Gr.1 A181-Gr.2 | |
| Moderate, high temp. service | A105-Gr.1 A105-Gr.2 | A216-WCA WCB WCC |
| Cold temp. service | A350-LF1 A350-LF2 | A352-LCB, LCC |
Chemical Composition of Carbon Steel Valves
ASTM A216 Chemical Composition
Grade
C, max %
Mn, max %
P, max %
S, max %
Si, max %
WCA UNS J02502
0.25 (1)
0.70 (1)
0.04
0.045
0.6
WCB UNS J03002
0.30 (2)
1.00 (2)
0.04
0.045
0.6
WCC UNS J02503
0.25 (3)
1.20 (3)
0.04
0.045
0.6
Mechanical Properties of Carbon Steel Valve
Minimum Steel Mechanical Properties
Modulus
Approximate
ASTM CAST GRADE
Tensile strength
Yield strength
Elongation
Reduction of Area (%)
(psi)
(psi min)
(at 2 inches)
ASTM A216 Grade WCB
70,000
36,000
22
35
27.9
137-1 87
ASTM A352 Grade LCB
65,000
35,000
24
35
27.9
137-1 87
ASTM A217 Grade C5
90,000
60,000
18
35
27.4
241 Max.
ASTM A217 Grade WC1
65,000
35,000
24
35
29.9
215 Max.
ASTM A217 Grade WC6
70,000
40,000
20
35
29.9
215 Max.
ASTM A217 Grade WC9
70,000
40,000
20
35
29.9
241 Max.
ASTM A352 Grade LC3
65,000
40,000
24
35
27.9
137
ASTM A217 Grade C12
90,000
60,000
18
35
27.4
180-240
ASTM A351 Grade CF-8
65,000
28,000
35
–
28
140
ASTM A351 Grade CF-8M
70,000
30,000
30
–
28.3
156-170
ASTM A126 Class B
31,000
–
–
–
–
160-220
ASTM A126 Class C
41,000
–
–
–
–
160-220
ASTM A395 Type 60-45-15
60,000
45,000
15
–
23-26
143-207
ASTM A439 Type D-2B
58,000
30,000
7
–
–
148-211
ASTM B62
30,000
14,000
20
17
13.5
55-65*
ASTM B143 Alloy 1A
40,000
18,000
20
20
15
75-85*
ASTM B147 Alloy 8A
65,000
25,000
20
20
15.4
98*
ASTM B148 Alloy 9C
75,000
30,000
12 min.
12
17
150
(Weldable Grade)
65,000
32,500
25
–
23
120-170
ASTM A494 (Hastelloy B)
72,000
46,000
6
–
–
–
ASTM A494 (Hastelloy C)
72,000
46,000
4
–
–
–
Stellite No. 6
1,21,000
64,000
01.feb
–
30.4
–
ASTM B211 Alloy 20911-T3
44,000
36,000
15
–
10.2
95
ASTM B16 1/2 Hard
45,000
15,000
7
50
14
–
ASTM B21 Alloy 464
60,000
27,000
22
55
–
–
AISI 12L 14
79,000
71,000
16
52
–
163
ASTM A108 Grade 1018
69,000
48,000
38
62
–
143
(Suitable for ASTM A193 Grade B7 bolt material)
1,35,000
1,15,000
22
63
29.9
255
ASTM A276 Type 302
85,000
35,000
60
70
28
150
ASTM A276 Type 304
85,000
35,000
60
70
–
149
ASTM A276 Type 316
80,000
30,000
60
70
28
149
ASTM A276 Type 316L
81,000
34,000
55
–
–
146
ASTM A276 Type 410
75,000
40,000
35
70
29
155
ASTM A461 Grade 630
1,35,000
1,05,000
16
50
29
275-345
Alloy K500 (K Monel)
1,00,000
70,000
35
–
26
175-260
ASTM B335 (Hastelloy B)
1,00,000
46,000
30
–
–
–
ASTM B336 (Hastelloy C)
1,00,000
46,000
20
–
–
–
Manufacturing Process of Carbon Steel Valves
Carbon steel valves are generally manufactured by two processes namely forging or casting. All valves are indispensable parts of any industrial system, but not all valves are created in the same way. For example, some valves are forged and other valves are cast. Forging and casting are two of the most common ways to create high-quality valves. The biggest difference between forging vs casting valve methods is how they're carried out. For both forged and cast valves the process begins with molten metal being poured into a mould. Shrinkage is a defect commonly shared by castings and forgings.
Carbon Steel Forged valves are created using a forging method that involves shaping metals and alloys while they're in their solid form. Heat and industrial-size tools deliver compressive forces to bend the metals and alloys, and dies are used to cut and shape the materials to create specific valves. Forging can be performed in most temperatures depending on the metals used.
Companies don't have to worry about wasted materials. Since forged valves are shaped into one solid piece, little effort is needed to rework the material to achieve the proper shape and size.
Forged valves have a reputation for being strong, which make them ideal for handling high-pressure and high-temperature systems.
Increase in impact and overall strength.
Forging can create valves with less wall thickness.
Forged valves can be heated and cooled more quickly, which allows them to adequately handle the stresses of systems that continuously cycle through start-up and phase-down processes.
Forging boosts its resistance to common issues such as cracks, shrinkage, and porosity.
Unlike forging, Casting uses the liquid form of metal to create carbon steel valves. These metals are melted into a molten liquid and poured into various molds. Once the liquid cools and solidifies, it's broken out of or ejected from the mold.
It can create valves with complex shapes, patterns, and sizes with more intricate parts.
Great cost-effective solution for many companies. It allows you to make valves using more types of metals and alloys.
Casting valves provides an easier and less time-consuming way to make replacement parts when a system's current valves break down and deteriorate.
It doesn't require as much labor as forging valves, casting helps to reduce machining costs, especially when creating valves of complex shapes.
| | | |
| --- | --- | --- |
| Material Group | Forged Grade | Equivalent Cast Grade |
| Carbon Steel | A181-Gr.1 A181-Gr.2 | |
| Moderate, high temp. service | A105-Gr.1 A105-Gr.2 | A216-WCA WCB WCC |
| Cold temp. service | A350-LF1 A350-LF2 | A352-LCB, LCC |
| Carbon -1/2 Moly Alloy Steel | | |
| High Temp Service | A182-F1 | A217-WC1 |
| Cold Temp Service | | A352-LC1 |
| 1/2Cr-1/2Mo Alloy Steel | A182-F2 | |
| 1/2Cr-1/2Mo-1 Alloy Steel | | A217-WC4 |
| 3/4Cr-1 Mo-3/4NI Alloy Steel | | A217-WC5 |
| 1Cr-1/2Mo Alloy Steel | A182-F12 | |
| 1Cr-1 Mo-Vd Alloy Steel | A404-F24 | A389-C24 |
| 1-1/4Cr-1/2Mo Alloy Steel | A182-F11 | A217-WC6 |
| 1-1/4Cr-1/2Mo-Vd Alloy Steel | | A389-C23 |
| 2-1/4Cr-1/2Mo-Vd Alloy Steel | A182-F22 | A217-WC9 |
| 3Cr-1 Mo Alloy Steel | A182-F21 | |
| 5Cr-1/2Mo Alloy Steel | A182-F5 | |
| 5Cr-1/2Mo-Si Alloy Steel | | A217-Gr.C5 |
| 7Cr-1/2Mo Alloy Steel | A182-F7 | |
| 9Cr-1 Mo Alloy Steel | A182-F9 | A217-Gr.C12 |
| 13Cr Alloy Steel | A182-F6 | A351-CA15 |
| Type 304 Stainless Steel | | |
| Standard | A182-F304 | A351-Gr.CF8 CF8a |
| Low Carbon | A182-F304-L | A351-Gr.CF3 CF3a |
| High Temp Service | A182-F304-H | A351.Gr.CF10 |
| Type 309 Stainless Steel | | |
| Type 310 Stainless Steel | A182-F310 | |
| Type 316 Stainless Steel | | |
| Standard | A182-F316 | A351-Gr.CF8M |
| Low Carbon | A182-F316-L | A351-Gr.CF3M |
| High Temp Service | A182-F316-H | A351.Gr.CF10 |
| Type 317 Stainless Steel | | A403-WP317 |
| Type 321 Stainless Steel | | |
| Standard | A182-F321 | |
| High Temp Service | A182-F321-H | |
| Type 347 Stainless Steel | | |
| Standard | A182-F347 | |
| High Temp Service | A182-F347-H | A351-Gr.CF8C |
| Type 348 Stainless Steel | | |
| Standard | A182-F348 | |
| High Temp Service | A182-F348-H | |
| 20 Ni-8 Cr Alloy | A182-F10 | |
| 2 Nickel Alloy Steel | | |
| Low Temp Service | | A352-LC2 |
Types of Carbon Steel Valves
Each type of valve serves a very distinct purpose. Such carbon steel valves are used in a number of industries around the world, including water management, chemical processing, and food production. Carbon Steel Valves are quite diverse and may be classified into a number of basic types.
Carbon steel valves can also be classified based on their functions:-
Function
End connection
How it operates
Types of Actuator it used.
Classification of Carbon steel valves based on end connections:-
Wafer and Lug end construction
Screwed or threaded
Flanged type ends
Classification of Carbon steel valves based on actuator:-
The last way to classify the valve is, types of the actuator used to transfer the motion to operate the valve. The valve can be operated manually with the help of handwheel, lever, chain or by a gear wheel. An external power source such as an electric motor, air, hydraulic fluid or solenoid is used to operate valve from the control room. Check valve works automatically when subjected to the backflow.
Hydraulic
Pneumatic
Manual
Solenoid valve
Motor
 Classification of Carbon steel valves based on mechanical motion:-
Linear Motion Carbon Steel Valves
Rotary Motion Carbon Steel Valves
Quarter Turn Carbon Steel Valves
Types Of Carbon Steel Valves:
Carbon Steel Check Valve:- Check valves are commonly used for the prevention of back flow into a pipeline.
Carbon Steel Plug Valve:- A plug shaped valve that uses a tapered or cylindrical plug to stop or start the flow. Plug valve is Quarter-turn rotary motion Valve. Plug valve can be used in vacuum to high-pressure & temperature applications
Carbon Steel Pressure Relief Valve:-  Pressure Relief Valve also known as Pressure Safety Valve are used to protect equipment or piping system during an over pressure event or in the event of vacuum. This valve releases the pressure or vacuum at pre-defined set pressure.
Carbon Steel Gate Valve:- A carbon steel gate valve functions as an on/off valve. The gate or disc located inside the value is raised and then lowered while a handle is turned. Such valves are not ideally suited for regulating flow, and using them in that manner could result in damage to the disc mechanism. Two styles of gate valves are available: rising stem and non-rising stem. Gate valves are used in almost all fluid services such as air, fuel gas, feed water, steam, lube oil, hydrocarbon, and all most any services.
Carbon Steel Knife Valve:- Knife valves are actually similar in nature to gate valves. The main difference is that a knife valve is more compact than a gate valve.
Carbon Steel Butterfly Valve:- Butterfly valve is a quarter-turn rotary motion valve, used to stop, regulate, and start the flow.
Carbon Steel Ball Valve:- Ball valves are typically used as a type of on/off control without incurring a drop in pressure. These types of valves are ideally suited for situations requiring a quick shut-off. A 90-degree turn can complete a shut-off with this valve, as opposed to the multiple turns that would typically be necessary for manual valves.
Carbon Steel Disc Check Valve:- Disc check valves, also called as non-return valves allow the flow to pass through them in only one direction and stop the flow in reverse direction. Because of this unique directional property, disc check valves are essentially used for some critical applications in the steam systems. There are 4 major types:-

Diaphragm Valve:- In situations in which flow needs to be controlled with the movement of a diaphragm, a diaphragm valve is commonly used.
Lift Check Valve:- Lift check valves work simply on the principle of gravity.
Swing Check Valve:- In this kind of check valve, the disc or the closing element swings around a point to which it is hinged.
Spring loaded Check Valve:- In this kind of check valves, tight shut-off it provided using a spring.

Carbon Steel Globe Valve:- Globe valve is used to stop, start, and regulate the fluid flow. Globe Valves are used in the systems where flow control is required and leak tightness is also necessary. Globe valve provides better shut off as compared to gate valve and it is costlier than gate valve.
Carbon Steel Needle Valve:- Needle valves are similar to a globe valve in design with the biggest difference that is the sharp-pointed conical disc and matching seat. Needle valves are designed to give very accurate control of flow in small diameter piping systems.
Carbon Steel Pinch Valve:- Pinch valves consist of a plastic tube/sleeve which is made up of reinforced elastomers. The sealing/ closing action is achieved by throttling or pinching this sleeve/tube. Pinch valves are best suited for handling slurries and fluids having suspended solids. Pinch valves offer many benefits over the other types of valves. They can be used for handling corrosive fluids as there is no contact between the fluid carried and the actual valve mechanism. Generally, pinch valves are suitable for low pressure applications. When used with abrasive slurries, they should be used as on-off valves; if used for throttling purposes, the sleeve will get worn out.
Components of Carbon Steel Valves
The main parts of the most usual type of valve are the body and the bonnet. These two parts form the casing that holds the fluid going through the valve.
Cross-sectional diagram of an open globe valve.
1. body
2. ports
3. seat
4. stem
5. disc when valve is open
6. handle or handwheel when valve is open
7. bonnet
8. packing
9. gland nut
10. fluid flow when valve is open
11. position of disc if valve were shut
12. position of handle or handwheel if valve were shut
Carbon Steel Gate Valve (Rising Stem – Multi Turn Valve)
Carbon Steel Globe Valve (Rising Stem – Multi Turn Valve)
Carbon Steel Plug valve (Rotary Valve)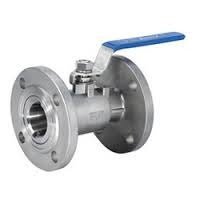 Carbon Steel Ball Valve (Rotary Valve)
Carbon Steel Butterfly Valve (Rotary Valve)
Carbon Steel Needle Valve (Rising Stem – Multi Turn Valve)
Carbon Steel Pressure Relief Valve
Carbon Steel Solenoid Valve (Fast Acting – On/Off Valve)
Carbon Steel Coaxial Valve (Fast Acting – On/Off Valve)
Carbon Steel Angle Seat Valve (Fast Acting – On/Off Valve)
Carbon Steel Diaphragm Valve
Carbon Steel Knife Gate Valve
Carbon Steel Parallel Slide Valve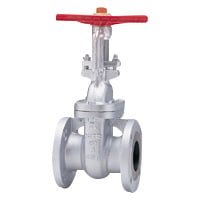 Carbon Steel Sluice Valve
Carbon Steel Piston Valve
Functions of Carbon Steel Valves
Stopping and starting a fluid flow
Relieve pressure or create vacuum in the piping system
Regulating a flow or pressure within the piping system
Throttling the fluid flow
Controlling the direction of a fluid flow
Advantages of Carbon Steel Valves
While plastic valves are also not prone to rust or corrosion, they do not have the strength, durability, or resistance to high pressure that carbon steel valves have. Carbon steel valves are designed with a hydraulic system that prevents all leaks.
Robustness
Corrosion-Free
Resistance Against High-Pressure
Variety of Designs
Leakage Proof
Disadvantages of Carbon Steel Valves
Carbon Steel Gate Valve:
• Gate valves cannot be opened & closed quickly
• They cause vibrations
• In systems where high-temperature changes irregularly, due to the load in pipe at the valve end, leakages in gate valves occur.
• The operation, maintenance, and repair of gate valves seating surfaces are complex.
Carbon Steel Globe Valve:
• Pressure loss is higher
• To close under high pressure, globe valves require a larger amount of force or an actuator with a large torque.
Carbon Steel Ball Valve:
• Ball valves are not suitable for permanent throttling.
• In residual fluids, the particles in the fluid collide with the surfaces and stick to them. This may cause leakage, abrasion, and other problems.
Carbon Steel Butterfly Valve:
• Butterfly valves have no tight shut offs
• Some portion of the disc is always presented to the flow, even when fully opened. This may result in a pressure switch across the valve, regardless of the setting.
Carbon Steel Check Valve:
• They cannot be used with pulsating systems
• Closing element may crash causing damage and excessive wear
Selection Criteria for Valves
1. Fabrication:- Will the component be machined, forged, cold formed or welded? The fabrication required should be considered from three perspectives: (a) How easy or difficult will it be to fabricate the component? (b) How will fabrication affect the alloy's performance? (c) Will the quality of the alloy permit satisfactory fabrication?
2. Physical Properties:- These could include density or magnetic properties.
3. Mechanical Properties:- Strength is usually the most important mechanical property in the selection of a carbon steel. However, the designer may be concerned also with the alloy's hardness, ductility, impact resistance, fatigue strength or stress rupture resistance – or, perhaps more than one of these properties. Furthermore, the potential effect of the desired mechanical property on the alloy's corrosion resistance may be important.
5. Final Component Cost:- Do a thorough value analysis that includes the initial alloy price, the installed cost, and the effective life expectancy of the finished product.
Applications of Carbon Steel Valves
Valves have many uses, including controlling water for irrigation, industrial uses for controlling processes, residential uses such as on/off and pressure control to dish and clothes washers and taps in the home. Even aerosols have a tiny valve built in. Valves are also used in the military and transport sectors. In HVAC ductwork and other near-atmospheric air flows, valves are instead called dampers. In compressed air systems, however, valves are used with the most common type being ball valves. Valves are found in virtually every industrial process, including water and sewage processing, mining, power generation, processing of oil, gas and petroleum, food manufacturing, chemical and plastic manufacturing and many other fields.
Valves may be operated manually, either by a handle, lever, pedal or wheel. Valves may also be automatic, driven by changes in pressure, temperature, or flow. These changes may act upon a diaphragm or a piston which in turn activates the valve, examples of this type of valve found commonly are safety valves fitted to hot water systems or boilers. More complex control systems using valves requiring automatic control based on an external input (i.e., regulating flow through a pipe to a changing set point) require an actuator. An actuator will stroke the valve depending on its input and set-up, allowing the valve to be positioned accurately, and allowing control over a variety of requirements.
Stainless Steel 304/304L Valves
Stainless Steel 304H U Valves
Stainless Steel 310/310S Valves
Stainless Steel 316/316L Valves
Stainless Steel 316Ti Valves
Stainless Steel 317/317L Valves
Stainless Steel 321/321H Valves
Stainless Steel 347 Valves
Stainless Steel 347H Valves
Stainless Steel 410 Valves
Stainless Steel 446 Valves
Stainless Steel 904L Valves
Alloy Steel Valves
Alloy Steel B6 Valves
Alloy Steel B7 Valves
Alloy Steel B7M Valves
Alloy Steel B16 Valves
Alloy Steel 2 Valves
Alloy Steel 2HM Valves
Alloy Steel 2H Valves
Alloy Steel GR 6 Valves
Alloy Steel GR 7 Valves
Alloy Steel GR 7M Valves
Hastelloy Valves
Hastelloy C22 Valves
Hastelloy C276 Valves
Hastelloy B2 Valves
Hastelloy B3 Valves
Hastelloy X Valves
Nickel Valves
Nickel 200 Valves
Nickel 201 Valves
Special Alloy Valves
Alloy 20 Valves
SMO 254 Valves
AISI 4130 Valves
Aluminium Valves
Alloy A286 Valves
17-4ph Valves
Aluminium Valves
Duplex Steel Valves
Duplex Steel S31803 / S32205 Valves
Super Duplex Steel S32750/ S32760 Valves
Titanium Valves
Titanium Gr 2 Valves
Titanium Gr 5 Valves
Inconel Valves
Inconel 600 Valves
Inconel 601 Valves
Inconel 625 Valves
Inconel 718 Valves
Incoloy Valves
Incoloy 800 / 800H / 800HT Valves
Incoloy 825 Valves
Incoloy 925 Valves
Incoloy 330/ SS 330/ Ra 330 Valves
Monel Valves
Monel 400 Valves
Monel K500 Valves
Cupro Nickel Valves
Cupro Nickel 90 / 10 Valves
Cupro Nickel 70 / 30 Valves
Copper Valves
Brass Valves
Low Carbon Steel Valves
Middle Carbon Steel Valves
High Carbon Valves
High Strength Valves
Testing & Inspection of Carbon Steel Valves
Testing (Destructive, Non Destructive)
| | |
| --- | --- |
| Positive Material Identification – PMI Testing | Hydrostatic Test |
| Chemical Analysis – Spectro Analysis | Hydrogen-Induced Cracking (HIC) Test |
| Mechanical Testing Such as Tensile, Elongation, Reduction of Area | Sulfide Stress Corrosion Cracking (SSC), NACE TM 0177 |
| Micro Test | Radiography Test |
| Macro Test | Dye Penetrant Test (DP Test) |
| Hardness Test | Ultra Sonic Test (UT) |
| Pitting Resistance Test | Eddy Current Testing |
| Intergranular Corrosion (IGC) Test | Impact Test |
| Flaring Test | Bend Test |
| Flattening Test | |
Inspection
Our internal inspection reports would be provided for all the goods before shipment.
Buyers or their associates are most welcome to visit us for personal inspect
We regularly have inspections ongoing at our premises from internationally acclaimed Inspection Agencies such as TUV, BVIS, SGS, Llyods, DNV etc.
Prices for Valve
Prices for carbon steel valves are directly co related to prices of the raw materials such as iron ore, metal scrap, chromium, nickel and various other alloying elements. The production cost of heat resistant stainless steel and nickel alloy valve is high as they contain high amount of nickel and chromium. Meanwhile, mild steel material is among the lowest cost steel available, followed by carbon steel, 400 series stainless steels, aluminium, alloy steel, and 300 series stainless steel. Special alloys such as titanium, Inconel, Monel and Hastelloy cost very high as the nickel, chromium and moly content is very high.
For special and discounted prices for various types of carbon steel valve products, please feel free to contact us through email, phone or whatsapp.
We are also regularly publishing our price list for various steel products on our blog.
Documents Provided – Domestic Sales or Export of Carbon Steel Valves
| | |
| --- | --- |
| Certificate of Origin | Raw Material Test Reports |
| Commercial Invoice | Heat Treatment Charts |
| Packing List | Quality Assurance Plan (QAP) |
| Fumigation Certificates | NABL approved Laboratory Test Reports |
| Letter of Guarantee | Material Test Certificates |
| ROHS Certificate | Certificate of Compliance/Conformity |
Price Terms for Carbon Steel Valves
We can offer any of the following price basis depending on your requirement:
Ex-works
FOR Site in India
FOB Nhava Sheva
CFR, CIF, CPT your destination port
Door to Door Delivery Duty Paid as well as Duty Unpaid
Delivery Time of Carbon Steel Valves
If the items are available in stock, we take 2 days from the date of receipt of advance payment to clear the shipment and send it to port.
And in-case the items are not available in stock, the time taken for manufacturing depends on the size, quantity and grade.
However we can claim the fact that we can compete with anyone in India on Delivery time and most of the time our production time is the least.
We have tied up with strong logistic partners in India which can undertake any type of shipping activities and make sure that there is no delay in shipment.
Marking & Packing of Carbon Steel Valves
All our products will have complete marking details which are co-related to the test certificates we supply.
In case of orders for cut piece of Pipes, Sheets or Round Bars, the marking is transferred from the product from which it is cut. In such cases we provide Letter confirming the marking transfer and picture of the product from which it is cut.
All goods are packed in wooden cases or pallets.
Suppliers of Carbon Steel Valves in India
Mumbai, Delhi, Bangalore, Hyderabad, Ahmedabad, Chennai, Kolkata, Surat, Pune, Jaipur, Visakhapatnam, Kanpur, Nagpur, Lucknow, Thane, Bhopal, Indore, Pimpri Chinchwad, Patna, Vadodara, Ghaziabad, Ludhiana, Agra, Nashik, Faridabad, Meerut, Rajkot, Kalyan-Dombivli, Vasai-Virar, Varanasi, Srinagar, Aurangabad, Dhanbad, Amritsar, Navi Mumbai, Allahabad, Howrah, Ranchi, Gwalior, Jabalpur, Coimbatore, Vijayawada, Jodhpur, Madurai, Raipur, Chandigarh, Guntur, Guwahati, Solapur, Hubli–Dharwad, Mysore, Tiruchirappalli, Bareilly, Moradabad, Tiruppur, Gurgaon, Aligarh, Jalandhar, Bhubaneswar, Salem, Mira-Bhayandar, Warangal, Jalgaon, Kota, Bhiwandi, Saharanpur, Gorakhpur, Bikaner, Amravati, Noida, Jamshedpur, Bhilai, Cuttack, Firozabad, Kochi, Nellore, Bhavnagar, Dehradun, Durgapur, Asansol, Rourkela, Nanded, Kolhapur, Ajmer, Akola, Gulbarga, Jamnagar, Ujjain, Loni, Siliguri, Jhansi, Ulhasnagar, Jammu, Sangli-Miraj & Kupwad, Mangalore, Erode, Belgaum, Ambattur, Tirunelveli, Malegaon, Gaya, Thiruvananthapuram, Udaipur, Kakinada, Davanagere, Kozhikode, Maheshtala, Rajpur, Sonarpur, Rajahmundry, Bokaro, South Dumdum, Bellary, Patiala, Gopalpur, Agartala, Bhagalpur, Muzaffarnagar, Bhatpara, Panihati, Latur, Dhule, Tirupati, Rohtak, Sagar, Korba, Bhilwara, Berhampur, Muzaffarpur, Ahmednagar, Mathura, Kollam, Avadi, Kadapa, Kamarhati, Sambalpur, Bilaspur, Shahjahanpur, Satara, Bijapur, Kurnool, Rampur, Shimoga, Chandrapur, Junagadh, Thrissur, Alwar, Bardhaman, Kulti, Nizamabad, Parbhani, Tumkur, Khammam, Ozhukarai, Bihar Sharif, Panipat, Darbhanga, Bally, Aizawl, Dewas, Ichalkaranji, Karnal, Bathinda, Jalna, Eluru, Barasat, Kirari Suleman Nagar, Purnia, Satna, Mau, Sonipat, Farrukhabad, Durg, Imphal, Ratlam, Hapur, Arrah, Anantapur, Karimnagar, Etawah, Ambarnath, North Dumdum, Bharatpur, Begusarai, New Delhi, Gandhidham, Baranagar, Tiruvottiyur, Pondicherry, Sikar, Thoothukudi, Rewa, Mirzapur, Raichur, Pali, Ramagundam, Haridwar, Vijayanagaram, Tenali, Nagercoil, Sri Ganganagar, Karawal Nagar, Mango, Thanjavur, Bulandshahr, Uluberia, Katni, Sambhal, Singrauli, Nadiad, Secunderabad, Naihati, Yamunanagar, Bidhannagar, Pallavaram, Bidar, Munger, Panchkula, Burhanpur, Raurkela Industrial Township, Kharagpur, Dindigul, Gandhinagar, Hospet, Nangloi Jat, Malda, Ongole, Deoghar, Chapra, Haldia, Khandwa, Nandyal, Morena, Amroha, Anand, Bhind, Bhalswa Jahangir Pur, Madhyamgram, Bhiwani, Berhampore, Ambala, Morbi, Fatehpur, Raebareli, Mahaboobnagar, Chittoor, Bhusawal, Orai, Bahraich, Vellore, Mehsana, Raiganj, Sirsa, Danapur, Serampore, Sultan Pur Majra, Guna, Jaunpur, Panvel, Shivpuri, Surendranagar Dudhrej, Unnao, Chinsurah, Alappuzha, Kottayam, Machilipatnam, Shimla. Adoni, Udupi, Katihar, Proddatur, Saharsa, Hindupur, Sasaram, Hajipur, Bhimavaram, Kumbakonam, Dehri, Madanapalle, Siwan, Bettiah, Guntakal, Srikakulam, Motihari, Dharmavaram, Gudivada, Phagwara, Narasaraopet, Suryapet, Miryalaguda, Tadipatri, Karaikudi, Kishanganj, Jamalpur, Ballia, Kavali, Tadepalligudem, Amaravati, Buxar, Jehanabad, Aurangabad, Gangtok
Exporters of Carbon Steel Valves
America: Antigua and Barbuda, Argentina, Aruba, Bahamas, Barbados, Belize, Bermuda, Bolivia, Brazil, Canada, Cayman Islands, Chile, Colombia, Costa Rica, Cuba, Dominica, Dominican Republic, Ecuador, El Salvador, Grenada, Guatemala, Guyana, Haiti, Honduras, Jamaica, Mexico, Nicaragua, Panama, Paraguay, Peru, Puerto Rico, Suriname, Trinidad and Tobago, United States, Uruguay, Venezuela
Europe – Albania, Andorra, Austria, Belarus, Belgium, Bosnia and Herzegovina, Bulgaria, Croatia, Cyprus, Czech Republic, Denmark, Estonia, Euro area, Faroe Islands, Finland, France, Germany, Greece, Hungary, Iceland, Ireland, Isle of Man, Italy, Kosovo, Latvia, Liechtenstein, Lithuania, Luxembourg, Macedonia, Malta, Moldova, Monaco, Montenegro, Netherlands, Norway, Poland, Portugal, Romania, Russia, Serbia, Slovakia, Slovenia, Spain, Sweden, Switzerland, Turkey, Ukraine, United Kingdom
Africa – Algeria, Angola, Benin, Botswana, Burkina Faso, Burundi, Cameroon, Cape Verde, Central African Republic, Chad, Comoros, Congo, Djibouti, Egypt, Equatorial Guinea, Eritrea, Ethiopia, Gabon, Gambia, Ghana, Guinea, Guinea Bissau, Ivory Coast, Kenya, Lesotho, Liberia, Libya, Madagascar, Malawi, Mali, Mauritania, Mauritius, Morocco, Mozambique, Namibia, Niger, Nigeria, Republic of the Congo, Rwanda, Sao Tome and Principe, Senegal, Seychelles, Sierra Leone, Somalia, South Africa, South Sudan, Sudan, Swaziland, Tanzania, Togo, Tunisia, Uganda, Zambia, Zimbabwe
Asia – Afghanistan, Armenia, Azerbaijan, Bahrain, Bangladesh, Bhutan, Brunei, Cambodia, China, East Timor, Georgia, Hong Kong, Indonesia, Iran, Iraq, Israel, Japan, Jordan, Kazakhstan, Kuwait, Kyrgyzstan, Laos, Lebanon, Macao, Malaysia, Maldives, Mongolia, Myanmar, Nepal, Oman, Palestine, Philippines, Qatar, Saudi Arabia, Singapore, South Korea, Sri Lanka, Syria, Taiwan, Tajikistan, Thailand, Turkmenistan, United Arab Emirates, Uzbekistan, Vietnam, Yemen
Australia – Australia, Fiji, Kiribati, New Caledonia, New Zealand, Papua New Guinea, Samoa, Solomon Islands, Tonga, Vanuatu